Offering state of the art open-protocol building automation systems
designed to meet your building needs.
Your operations, needs, and equipment are unique to your organization; so too should be your controls structure and architecture. We will help you optimize how everything can most efficiently and effectively work together to support your operations.
Empower your personnel with the automatic fault detection and key performance indicators that are important to your facility and profitability.
We can work with whatever systems and software you prefer; however, if you want an open-source platform that you can have ultimate control over, we can turnkey a Niagara-based BACnet solution to do so. With these industry proven and leading components, including SkySpark analytics and fault detection, we are proud to be a provider of Huckleberry, a Niagara/SkySpark based BMS solution platform and service philosophy.
JENEsys® Building Operating System
Though we are product-agnostic and design and spec the controls solution that best supports your preferred equipment and/or system, our open source Niagara-based JENEsys Building Operating System allows you to go further in managing and operating your facility smarter, safer, securely, and efficiently, and at peak performance levels.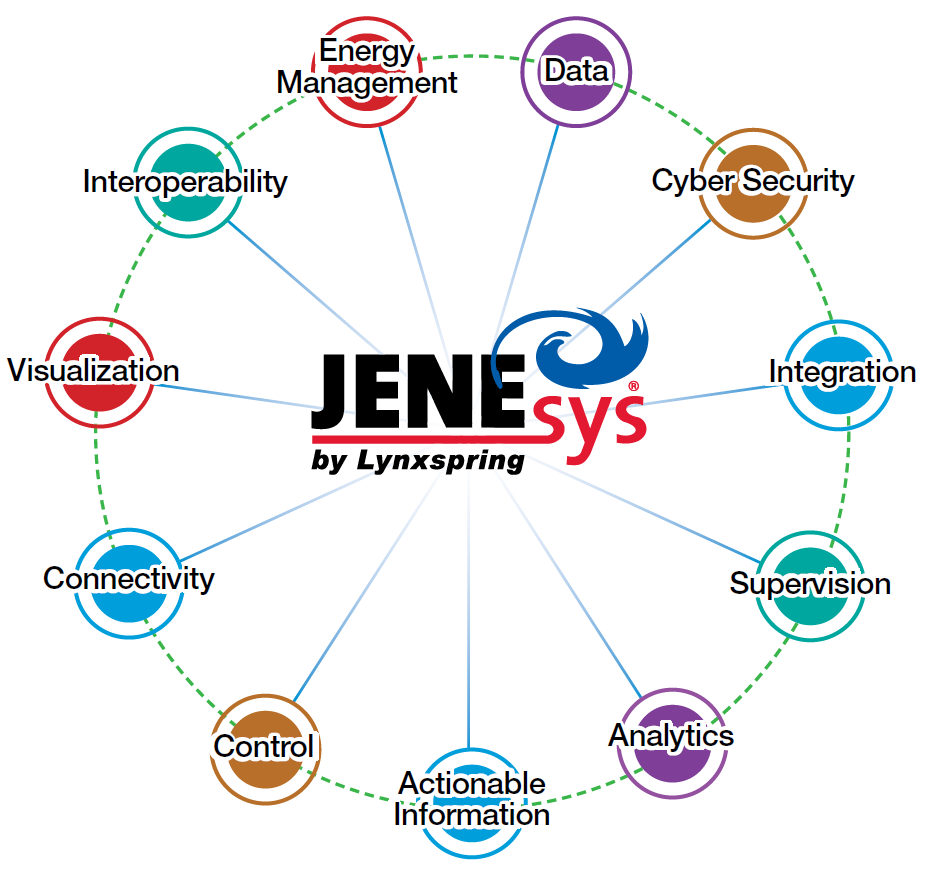 Turn your plantroom into a value generating asset.
In commercial buildings, HVAC is by far the most energy intensive system, accounting for close to half of the total energy consumption. For this reason every efficiency improvement in HVAC performance can significantly reduce the energy profile of the building, turning HVAC optimization into a value generating opportunity.
Typically hidden away in plant rooms, HVAC systems can be complex, challenging and are frequently overlooked. Energy saving opportunities are often missed in this complex technical arena. Created with an in-depth understanding of all thermodynamic variables involved in managing plant room HVAC equipment, PlantPRO enables optimum control of every device and its integration into a single synergistic system.
Expert, Professional, Experienced, and Detail-Oriented
For controls-related product and services, we install, integrate and service virtually all heating, air conditioning and ventilation units and controls. Plus, we offer maintenance programs to keep your system efficiently running all year long.
Prime Meridian Bank
Over 75% Savings: Reduced average lighting expense by over 75%.
This one was easy. A simple retrofit of current lighting, Prime Meridian was able to save over 75% in utility costs for the retrofitted fixtures. With an annualized return of over 40% over a 15 year period, this simple project provides an unusually sound investment for its shareholders.