"to provide quality, energy efficient, thoughtful and financially responsible solutions for every job and client."
Talk to Us
Mechanical, Plumbing, and Fire Protection
engineering design and consulting
FSM Engineering has been providing full service consulting engineering for construction projects since February 2010. Our project experience includes new construction and renovation of a wide range of building types including office, data centers, government, student housing, education, retail, and restaurants.
FSM Engineering is a Mechanical consulting engineering firm which focuses on consulting clients on HVAC, Plumbing and Fire Protection systems for construction projects. For 12 years we have been providing MEP consulting services. In that time, we honed our workflow from the MEP consulting engineering world and is the collective knowledge of our principal, designers, contractor networks, architectural clients, and manufacturer contacts. This has allowed FSM Engineering to bring to fruition many successful projects since our inception. During that time, we have been involved in many projects of varying budgets.
Our firm's professional abilities, experiences and project approach are excellent. Our methods and business model has roots in keeping it lean. Our Project approach is ever changing and adapting to the needs of our clients, staff, and our world.
Danfoss
Turbocor and Applications Development Center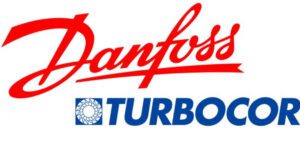 FSM Engineering has been the preferred engineering
team for Danfoss Turbocor since 2015.
We have been involved in every construction project for this international manufacturing companies' local campus located in innovation park in Tallahassee, Florida.
The phased projects included:
The addition of approximately 45,000 SF which included psychometric testing facilities, central utility plant with water cooled magnetic levitation chillers, self-sensing pumps, and a variable flow cooling tower.
Renovation of the existing research and development wing. This added additional capacity to the existing central utility plant in the form of 100% OA units, moving their large chiller test rig indoors, and expanding it by two bays. Additionally, provisions for the machine shop with proper electrical and HVAC distribution.
Addition of approximately 30,000 SF of administrative and office space paralleled with the renovation of approximately 20,000 SF of existing administration space. The new building added a new air-cooled chiller with mag lev compressor, fan coil units for service to each main office zone, several energy recovery ventilators 100% outside air units for decoupling of the latent and sensible heat in the space.
Installation of refrigerant purge systems and controls to the existing psychometric test chambers within the ADC. The system needed design and commissioning.
Brand new 140,000 SF Manufacturing facility with carbon neutral goals, high tech cooling and heating systems with all electrical system architecture, low pressure drops, process cooling, and large DOAS units. (UNDER CONSTRUCTION)
FSM Engineering continuously provides engineering consulting services to Danfoss. The organization considered us the preferred resource for anything related to HVAC, Plumbing, Electrical and Fire Protection. We have performed additional tasks such as life cycle cost analyses, energy calculations and cost estimates for the Denmark office to ensure they received the best results.
Bryant Building
Boiler/Chiller Repalcement
FSM Engineering was hired as the Prime Consultant for this project with CSI contracting acting as Construction Manager for the work. The project consists of the replacement of antiquated equipment at the Bryant building in Tallahassee Florida. The building houses the offices for the Florida Wildlife Commission (FWC) and their divisions. The equipment consisted of hydronic systems for heating and cooling the building. A water-cooled chiller with acoustic housing utilizing well water for its heat rejection, two constant volume pumps, and piping. The boiler was a diesel, oil fired, tank water heater. It was many years old and was covered in asbestos insulation.
The space had no refrigerant purge system in place which caused a life safety issue, FWC was unaware of this and was consulted on the need to add this system when the renovation occurred. The mechanical room is surrounded by office space and the sound criteria of the system is critical as to not cause a nuisance. FSMe performed sound analysis on 4 different chiller selections by calculating a normalized A weighted sound power calculation. This allowed us to determine which system had the best sound data, fit in the space, and was within the budget. The new equipment design included additional sound attenuation options as well as the requirement to renovate the existing sound enclosure for reuse. This provided double the sound measures that were originally in place. A full set of construction documents were provided to the owner for bidding. The project is currently in the submittal phase and will be under construction soon.
As the design progressed, FSM Engineering hired and consulted with the Civil engineering firm Jim Stidham and Associates Inc to assist with the existing underground diesel tank since the new boilers would be natural gas. It was found during this process that there had been a leak in and around the underground tank. FSMe worked with DEP, JSA and DMS to produce the required DEP testing to delineate the area of contamination. JSA then attained quarterly testing reports through sampling wells to show that the levels and delineation of the contamination were not propagating further. A favorable outcome came from the testing and no additional legal actions were required on the lease agreement for the facility. Specs were provided for proper remediation.